Women and Kink: Relationships Reasons, and Stories
Do you ever wonder if you are the only one, going against the grain, searching for something more, different, or even taboo, hoping and needing to fulfill your deepest desires? Do you wonder, "Am I normal?" Perhaps you have friends or loved ones who are kinky and you are curious and intrigued about their lifestyle. Are you searching for role models of people who have carved out a life for themselves outside of the "white picket fence" expectations?
Then this book is for you!
Inspired by original research from nearly 1,600 women from the kink community, you will journey into the motivations, meanings, and benefits of kink in these women's own words. People throughout the world are extremely creative in designing relationships and a life that best suits their needs. This book illustrates how these people come together in play, in romance, in love, in sex, in friendship, and in community.
"I was born this way.  My submissive eyes found dominant eyes along the way, i have seldom had vanilla sex in my life, i would rather go without…." 
"I engage in many of the activities that were listed, not for reasons of sexual gratification, but because they offer satisfaction in other ways."
"i don't like real pain however so it is always controlled with 'safe' words."
"… Sex is nice and pleasure is good for you. A crazy notion to some. Still a revolutionary idea for myself sometimes …"
"For me, kissing is the most intimate activity—though this is in the context of never having had intercourse with a man. Even were I to, though, I think it would be second place to (tongue-in-mouth) kissing."
"To me it's about feeling incredibly wanted."
"I want it known that most women I have met in BDSM own their sexuality and desires. Every BDSM act I have ever participated in was of my own free will and consent …"
"I love a man in uniform. I think it has to do with their dominant look …"
"I like strong Dominant women in almost anything they are wearing. I like masculinity in women."
"I do like a proud submissive attitude in a sub, I don't like doormats."
"While my actively engaging in these activities is only within the last two years, the desire to do so has been in me a lot longer."
"I have a boyfriend that does not know this side of me."
"I am married in a monogamous relationship. He was my first partner ever and that was on our wedding night."
"I am currently seeking divorce because I have felt that I had to hide my real sexual wants for 12 years."
"I only enjoy giving up control to my husband. I enjoy topping from time to time with women or cross dressers."
"… Learning to exercise surrender and vulnerability has been instrumental in my development as a human being and positively affected my life outside of the kink world."
"I was always ashamed of the 'out of the ordinary' things I was interested in until I found the internet. I now feel a lot better about myself and my sexuality and have learned a lot more. Sex should be less of a hang-up …"
"We've had a wonderful, amazing, long, and HOT monogamous and very fulfilling marriage."
"Because my husband and I (grandparents, with very good jobs, and college degrees) love hot, kinky sex with each other."
"i would rather please the Dominant Woman with whom i'm with than experience an orgasm."
Now on Audiobook!
We are very excited that Women and Kink: Relationships, Reasons, and Stories is now on audiobook and is now more accessible to the public and our community!
Our narrator, Rachel Fulginiti, did a fantastic job! She captured various personalities of so many different women's voices, and there was a clear distinction for when the authors were commenting vs the women's quotations. It's an easy listen and very enjoyable, even steamy at times. 🙂
If you are a university instructor, you can request a free Inspection eBook copy of Women and Kink: Relationships, Reasons, and Stories!
Please consider adding this resource
to your course syllabus.
You can request a free copy of Women and Kink: Relationships, Reasons, and Stories for review in your magazine, journal, TV or radio program!
The ISBN is 9780429274640
You can order a hardcover, paperback, audiobook, or Kindle edition of Women and Kink: Relationships, Reasons, and Stories directly from Amazon!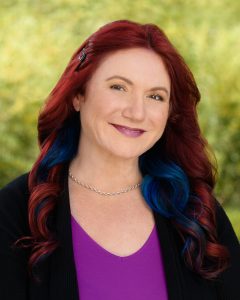 Jennifer Rehor is a licensed marriage and family therapist, AASECT-certified sex therapist, and clinical supervisor.
She is the owner and founder of Affirming Therapy Center in San Diego, CA.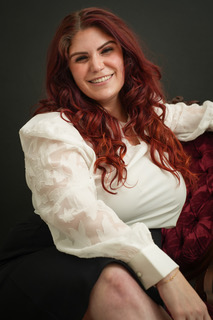 Julia Schiffman is a Licensed Clinical Social Worker (LCSW), sex therapist, and community activist.
In her private practice, she serves sexual minority communities focusing on sex and relationship counseling,

Jennifer and Julia are interviewed for The Rocket Review for a full hour during his podcast (date TBA).

Jennifer and Julia are featured on Harry Mohney's Erotica Museum Las Vegas Sex Nerd Podcast (date TBD).
DSREI Diverse Sexualities Book Awards 2022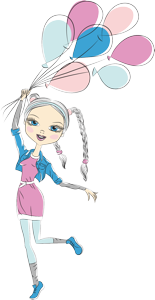 Women and Kink: Relationships, Reasons, and Stories has been nominated for the Diverse Sexualities Research and Education Institute (DSREI) Diverse Sexualities Book Awards 2022!
The goal of the DSREI Diverse Sexualities Book Award is to recognize the best recent book that contributes to the understanding of Diverse Sexualities (sexual identities, sexual orientations, sexual behaviors, sexual interests, gender identities, gender orientations, gender expressions, relationship identities, relationship orientations, and relationship structures not accepted by the dominant culture).
SSSS Bullough Book Award 2022


Women and Kink: Relationships, Reasons, and Stories has been nominated for the Bonnie and Vern L. Bullough Book Awards 2022!
The Bonnie and Vern L. Bullough Book Award is given every other year to recognize an outstanding book that advances sexual science. The purpose of the award is to encourage and recognize outstanding scholarship in the field of sexology.
AASECT Book Award 2022

Women and Kink: Relationships, Reasons, and Stories was nominated for the AASECT Book Award for General Audience for 2022!
AASECT Book Award for General Audience is presented to the authors of a book that makes a significant contribution to the general public's knowledge of sexuality.