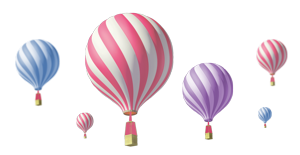 People actively create knowledge through their experiences and their insight. They listen, watch, touch, smell, taste, and then they consider what they have experienced and, if we are lucky, they share those ideas with friends, family, and anyone eager to learn.
Writing Women and Kink: Relationships, Reasons, and Stories was a journey of love, friendship, frustrations, joy, dedication, sadness, growth, learning, and adventure. We wish to share some of our insights and lessons learned along the way.
Sex Talk with Erika Miley

Erika Miley is a therapist and teacher.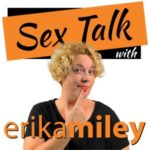 "My mission in life is to bring sex back to a healthy place in people's lives. Our culture has spent an immense amount of time and effort over the decades, even centuries, placing shame on sexuality. Yet we're all created through an act of sex. We all go through physical changes to prepare our bodies for sex. We're attracted to each other, driven to create pleasure for one another, grow and raise children together, but we don't talk to each other about the core piece of this."
Erika is also a podcaster!
MY AIM IS MAKING SHAME ABOUT SEX A THING OF THE PAST
"As a Sex Therapist, I take a no BS stance on sex. It's something many of us do, and we have sex for loads of different reasons. Sex isn't just about procreation, it's about pleasure, fun, and connection. It can be fun, natural, shameless, and expressive! Sex can be a wonderful opportunity for one or more people to take time to learn themselves and each other. Like I say to my clients, use your words!"
We are fortunate to be invited to speak with Erika about Women and Kink: Relationships, Reasons, and Stories, and you can now listen to our podcast!
"In this episode, co-authors of Women and Kink, Jennifer Rehor and Julia Schiffman join us to talk about their book, the process of writing it, right from research to the reports, and fascinating stories from the women and kink community that are highlighted in the book."
House of Black Dungeon Tour

Jennifer Rehor and Andrew Pari join Goddess Fae Black, owner of San Diego's House of Black, in a tour to demystify contemporary play spaces, aka dungeons.

House of Black is a sex positive community center which hosts many different kinds of events, social functions, and workshops catering to a whole gamut of different alternative lifestyles, including polyamory, kink, BDSM, swinger lifestyle, and science fiction geeks.
Goddess Fae reveals the many rooms at House of Black, including Bondage, Blacklight, Beneath the Sea, and Nerdgasm room, and demonstrates various tools and techniques available to members, including a stirrup chair, cage, and Saint Andrew's cross.
Also discussed are safe words, aftercare, and guidelines for safe and fun play; Jennifer participates as a demo-bottom as well.
This was a virtual "dungeon tour" that was pre-recorded for the attendees of Positive Sexuality Conference 2022, in order to provide an alternative to the typical in-person tour events.