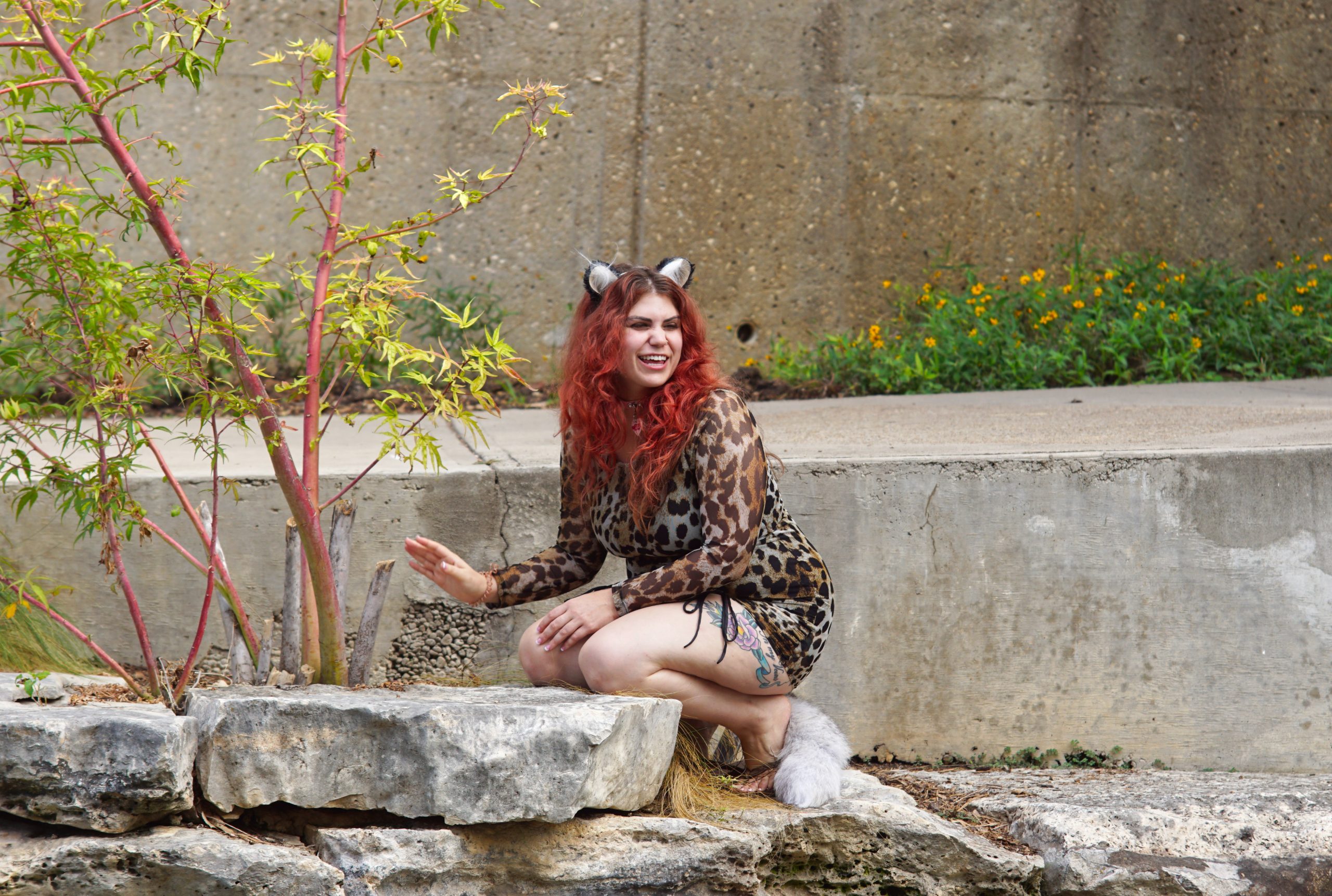 I am a Licensed Clinical Social Worker (LCSW), Psychotherapist, Sex Educator, and Community Activist.
I earned my bachelor's degree from the University of San Diego in Theology and Religious Studies, emphasizing Eastern Religion, and my Master of Social Work degree from the University of Southern California. I received a dual-track certificate of completion in Sex Therapy and Sexuality Education from the Sexual Health Certificate Program (SHCP) at the University of Michigan.
I reside in San Diego, California, where I provide therapy services in my private practice, focusing on trauma-informed and interpersonal issues with individuals, couples, and non-monogamous/polyamorous families. The population I serve includes kink, BDSM, sex work/adult industry, LGBTQ, and non-monogamy. I am passionate about my community and have volunteered for various causes, including the San Diego LGBT Community Center, local kink organizations, and the Center for Positive Sexuality.
Some of you may be asking how I got here, and I sometimes ask myself the same question!
My journey to find Myself and how I ended up here started when I left my homelife and conservative private catholic school for seven years. These were my college years! No one was telling me who I needed to be or date. I could think clearly and ask myself what I wanted to be and who I wanted to date.
During college, I was very passionate about getting involved in clubs and events that allowed me to explore and advocate for these new ideas. I became heavily involved with my campus PRIDE and eventually coordinated and participated in our college's first-ever drag show! I organized a gallery and designed shirts for the Women's Center Take Back the Night, an event giving visibility and space to those affected by Sexual Assault.
One of my proudest accomplishments was founding the first-ever multicultural sorority on campus for those who needed a place to find community and wanted the sorority experience. I discovered I was a person who loved people for who they are, not how they looked and making spaces for others to find themselves.
The second chapter of Myself started in graduate school, where I decided to pursue human sexuality and social work. Unfortunately, USC did not allow this option with only one elective course on sexuality. So, once again, I forged my own path, supplementing my education at a local sexual health and wellness boutique as a sex educator. I learned so much more than I anticipated, and this was the turning point in my sex therapy career.
Through my work as a sex educator and sexual health and wellness advisor, customers talked to me about their lives, desires, sexual challenges, and relationships. I met and learned about swingers, polyamory, BDSM, and more. At this moment, I knew I had to commit my life to more than just serving minority communities. I had to commit to helping people's sex lives.
Once I graduated with my MSW, I needed to put both my professional and personal experience to work. My goal was to be a licensed clinician specializing in sexual minority and alternative populations. The challenge: finding an agency or private practice supervisor working with gender, sexually, and relationally diverse (GSRD) populations.
By then, I had met my co-author, Jennifer, and, with her help, I found my first supervisor, John McConnell. He specialized in LGBT and kink individuals and couples, and I learned about the power of affirmation, holding space, and being a knowledgeable provider for the community. The ultimate lesson learned was the power of being myself as a clinician and community member.
Today, I have a thriving private practice specializing in sex therapy and LGBT couples therapy. I address individual and couples' issues related to sex, intimacy, life transitions, open relationships, kink, BDSM, and fetish exploration. I have been volunteering for the Center for Positive Sexuality for five years now as both a Board member and their Outreach Coordinator.
Looking back on my life, it has been a literal adventure of service, fun, and finding myself. I continue to follow my passions for self-discovery and education.
My goal is to visit as many unique and exciting sex shops, museums, and sex-positive events worldwide.
This is My Story of where I am now and how I became a dedicated fan of helping others find themselves and their story.
I will leave you with this slice of my life and a couple more peeks of my adventures below to urge you to find your own story, stay curious about yourself, and remember to discover the world around you!